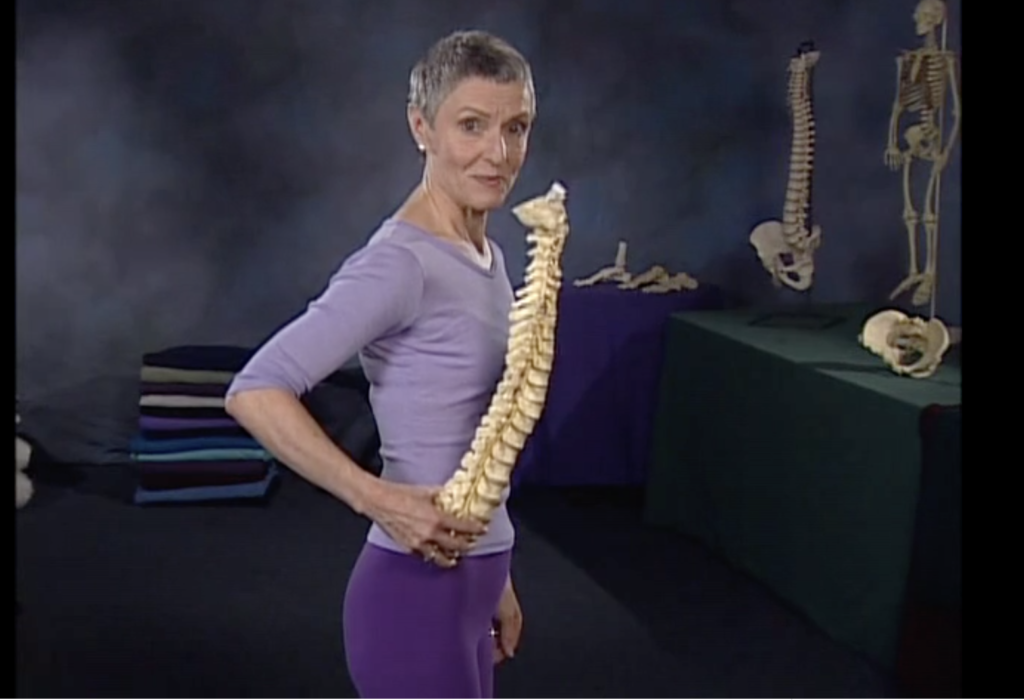 Nothing conveys the vulnerability of a spine out of alignment quite like watching the vertebrae collapse.
That's why Jean Couch's collapsing spine is one of my favorite demos of all time.
Originally this riveting performance was only available on the Your Pain-Free Life DVD sold through the Balance Center. That meant you had to own the DVD (still available for purchase) to see it. So, I was delighted to learn where to find it on online (thank you Micheline).
Jean's collapsing spine demo is part of an excellent nine-minute introduction to Spinefulness.
Have a look. I guarantee you'll be be both impressed and surprised by what happens.
If this work is new to you, please watch the whole video. If you're in a hurry or already a Spinefulness enthusiast, Jean starts her demonstration at 2:50.
Jean will be back in Vancouver next July, 9 to 15. Check here for information on her five-day workshop and teacher training.
She will also teach a two-day foundations workshop July 11 and 12 – I'll get the details on the website soon.
Can't wait that long to start living with a strong, stacked spine?
My Spineful Yoga Weekend Workshop starts Friday November 15.
For a taste of the work in advance, drop into Monday 5:30  to 7 pm Spineful yoga classes.  No experience of Spinefulness or yoga required. If you have some yoga and Spinefulness experience, try the Sunday 10 am to noon class. If you plan to drop in, please check with me by first, at evej@shaw.ca
And keep an eye out for the next intro session, date coming soon.
Did you like the demo? Do you have any questions about it? Let me know in the comments.